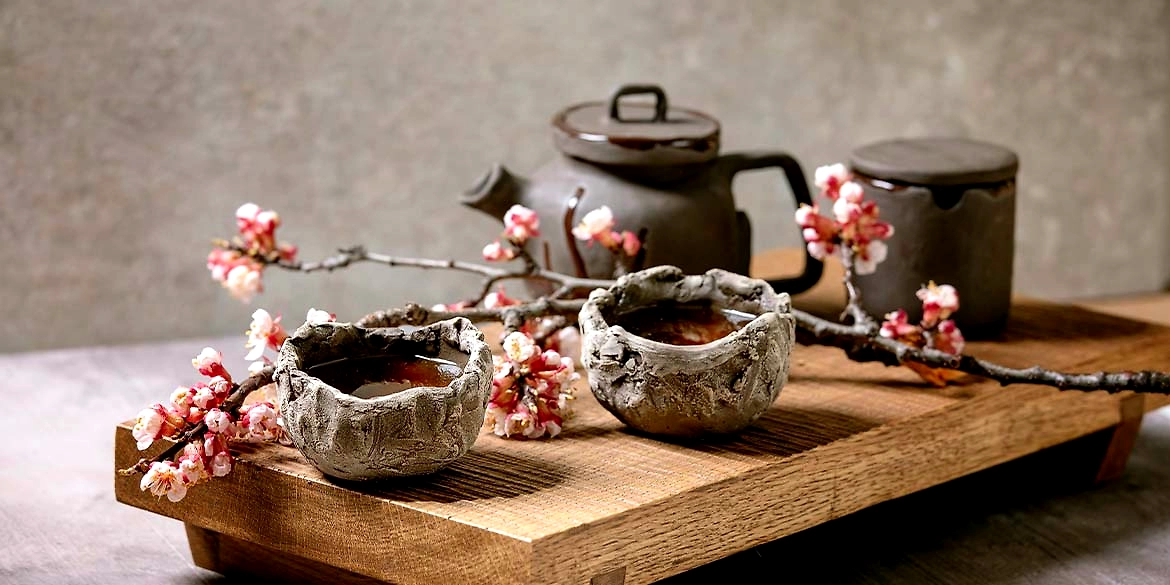 Tea And Wabi-Sabi
Although hard to define literally, wabi-sabi is a Japanese art of appreciating the beauty in the naturally imperfect world. The Japanese philosophy celebrates beauty in what's natural, flaws and all. Loosely translated, "wabi" is simplicity, whether elegant or rustic; "sabi" means the beauty of age and wear.
Wabi-sabi can also be referred to as a state of mind, or a way of being. It's the subtle art of being at peace with yourself and your surroundings. It offers a refuge from the modern world's obsession with perfection and accepts imperfections as all the more meaningful - and in their own way beautiful. This uplifting cultural practice offers an inspiring way to find hope when times are tough. In the process the ability to cope with the disruptions and disasters is strengthened.
We designed our version of a wabi-sabi ritual for you, so you can slow down, balance doing and being, appreciate rather than perfect, and look deeply for the minute details that bring out the wholeness of character.
1. Choose your mood. Pick your desired blend. Brew. Sit in a quiet room or corner.
2. Take a sip, feel the aroma, hold on to it. Appreciate its uniqueness. Savor it.
3. Reflect on events in your life the good and the bad.
4. Discover the silver lining. The silver lining could have been a lesson learned, a new relationship, a new opportunity.
5. Appreciate the silver living. Immerse in the experience in fullness.
The Asian Zen is a good blend for this reflective moment. Its citrusy mellow herbal notes and aromatic profile elevates you to a state of soothing calm.