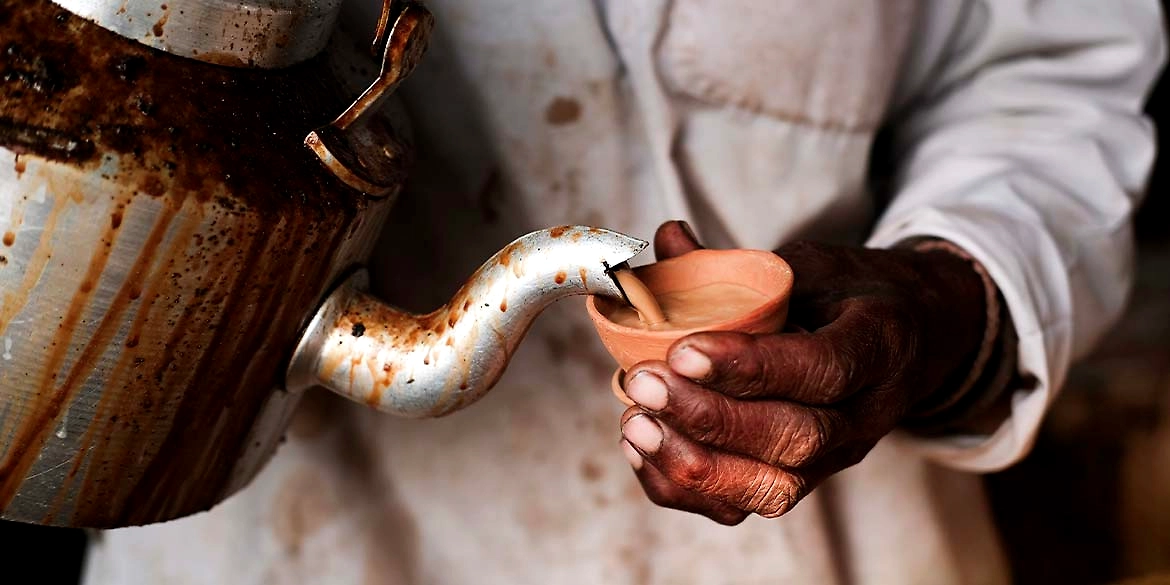 Kolkata's kulhad chai
Kolkata takes its tea very seriously. Chai is not just a beverage here, but woven into the fabric of life in this city. You will rarely find any roadside tea stall or food joint, selling tea in paper or plastic cups. The matir bhaar, kulhad, or the earthen pot is synonymous with tea in this city of joy, which believes in spending a good amount of its leisure time in having long winding conversations over chai and biscuits or a smoke with friends. It's not just any chai, it's piping hot bubbling chai that's nearly always served in never before used clay cups; That's right, clay cups are the paper cups in Kolkata!
Walk up to any street side vendor in Kolkata, order a cup of chai, and in seconds you'll be poured a fresh one, served in a clay cup. The hot chai is soothing and comforting anytime, every time. You got to hold the kulhad between both your hands & take a long sip. All of this makes an amazing tea sipping experience.
A kulhad is a traditional clay cup, without any handles. It is very plain in its form. It is unpainted, unadorned and simple in design. Clay for these cups is usually dug from a river. Following this, they are sculpted in the shape of a cup which are then baked on open fire. The earthen cup tends to soak up a bit of the hot fluids poured into it. So, when you pour hot tea into a kulhad, a bit of the tea soaks into the clay and the two flavors intermingle. This is what creates the earthy flavor everyone loves. The beauty of this modest serving vessel enhances the tea's flavor and becomes an intrinsic part of the experience. These kulhads are also naturally high in alkaline which means using them can help in bringing down the acidic nature of your body.
After you're done sipping, you simply throw your clay cup on the side of the street in a basket like the way everyone does and listen to the breaking sound of the kulhad. This is symbolic and adds to the experience. Simple pleasures in life are just that: simple.